Oil & Gas
Together with our partners specializing in Oil & Gas logistics industry, We have operated multiple strategic bases around the world, some in extremely challenging environments, to provide our support services to the industry. Whether it's the transportation of a drill pipe to a land-based yard, rig mobilization, agency services for supplies and personnel, or delivering specialized heavy equipments and spare parts through an integrated supply chain, CSC Upstream Oil & Gas Logistics is your one-stop solution.
CSC Oil & Gas team has been trained and equipped to provide total logistics services including nationwide and worldwide basis, using our core competencies in supply chain, offshore and agency services complemented by a portfolio of integrated shipping and logistics solutions.
In domestic, with a special customs broker team just for Oil & Gas field, and having very good relationship and well collaboration with PVEP-Petro Vietnam Exploitation and Production who keep most of "QUOTA" for import/export Oil & Gas equipment of Operators/Contractors in Vietnam, customs clearance for inbound/outbound cargoes is very fast and smoothly that meet our most clients' requirements.
Vietnam has long coast facing to East Sea in which there are a lot of Oil & Gas resources. Many reputation Oil & Gas companies around the world come to Vietnam and co-operated with Petro Vietnam for surveying and exploitation.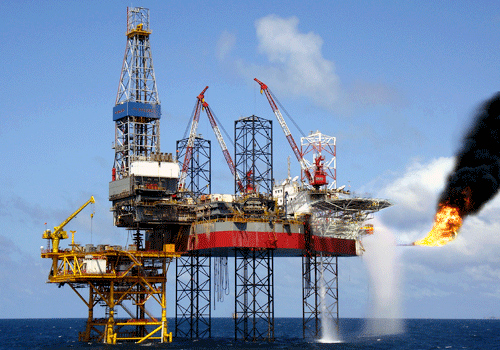 Below are some client that have approved Cuchi Shipping as their Vendor in Oil&Gas field:
| | | |
| --- | --- | --- |
| Seq. | Name of Customers | Services Provide |
| 1 | Weatherford Vietnam | Have provided customs broker and international freight forwarding; |
| 2 | Origin Energy | Have provided customs broker and international freight forwarding; |
| 3 | Japan Vietnam Petroleum Company (JVPC) | Have provided international freight forwarding; |
| 4 | MODEC | Have provided customs broker and international freight forwarding; |
| 5 | BJ Services | Have provided customs broker and international freight forwarding; |
| 6 | Varel Europe | Have provided customs broker and international freight forwarding; |
| 7 | NALCO | Have provided customs broker and local delivery; |
| 8 | Aker Qserv Sdn Bhd | Have provided customs broker and international freight forwarding; |
| 9 | PVD Logging | Have provided international freight forwarding; |
| 10 | PTSC | Have provided international freight forwarding; |
| 11 | Baker Hughes | Have provided customs broker and local delivery; |
| 12 | ILA | Have provided customs broker and international freight forwarding; |
| 13 | SMITH BITS | Have provided customs broker and international freight forwarding; |
| 14 | SCHLUMBERGER VIETNAM | Have provided customs broker and international freight forwarding; |
| 15 | MITRA Energy | Have provided international freight forwarding; |
| 16 | SANTOS | Have provided customs broker and international freight forwarding; |
| 17 | AGGREKO | Have provided customs broker and international freight forwarding; |
| 18 | Diamond Off-Shore | Have provided customs broker and international freight forwarding; |
| 19 | Toan Thang Engineering | Have provided international freight forwarding. |
| 20 | Petro Vietnam | Have provided local & int'l freight forwarding |
| 21 | Exxon Mobile | Have provided customs broker and delivery |
| 22 | PVEP Song Hong | Have provided Customs broker and delivery |