CSC Compliance and Ethics
CSC staffs are engaged to adhering to CSC Compliance and Ethics in order to provide quality CSC Standard for all.
CSC Code of Ethics:
Our Code of Ethics instruct how CSC people conduct themselves, whether we are dealing with each other, Customers, Suppliers or Authorities. It focuses on respecting the people and the laws. View our Code of Ethics
CSC Anti-Corruption and Bribery Policy:
Corruption and Bribery has been globally issues so far. To help make the world transaction more transparent, fairly and professionally we are committed to conduct all our business in an honest and ethical manner. We take a zero-tolerance approach to bribery and corruption in all our business dealings and relationships wherever we operate.
Cuchi Shipping Co. is a member of the Transparent Agents and Contracting Entities Network

TRACE International was founded in 2001 by in-house anti-bribery compliance experts to achieve economies of scale and set a common standard for two shared elements of anti-bribery compliance programs: due diligence reviews of commercial intermediaries and anti-bribery training for the global supply chain. TRACE International is a 501c (6) non-profit business association that leverages a shared-cost model to provide practical and cost-effective anti-bribery compliance services for multinational companies and their commercial intermediaries through a membership program.
Pls view our Anti-Corruption and Bribery Policy
Quality Policy: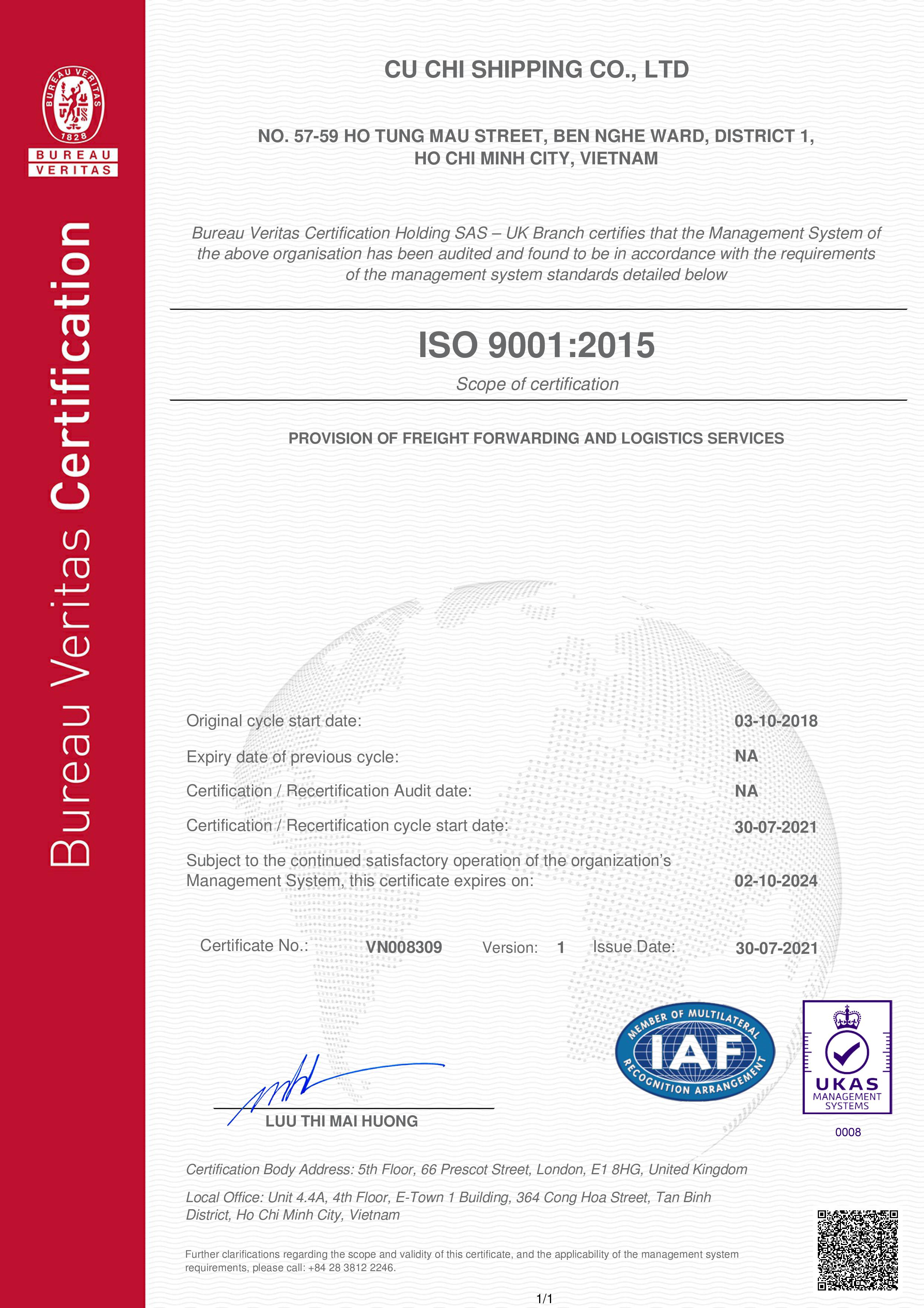 CSC is an ISO-certified services provider that compliance with standard quality ISO9001:2015. It was audited by BVC-BUREAU VERITAS. We commit:
To provide the best/professional shipping and logistics Services in time with reasonable price.
To be willing to give extend services to customers at anytime, anywhere.
To listen and understand to valuable clients' comments.
To innovate quality of services to meet nowadays clients' requirements.
To train our people deeply understanding all above policies.
Environment Policy: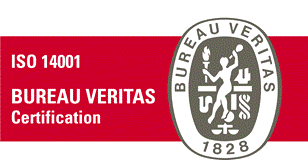 CSC is an ISO-certified service provider that compliance with protecting Environment ISO14001:2004. It is audited by BVC-BUREAU VERITAS.
We commit:
To use efficient and saving of energy resource, minimizing waste.
To implement, to maintain and improve our environmental management system so as to prevent the pollution and leakage of waste and to protect the green environment.
To compliance the legal and others requirements.
To train all CSC people understanding the environmental policy.
OHSAS Policy: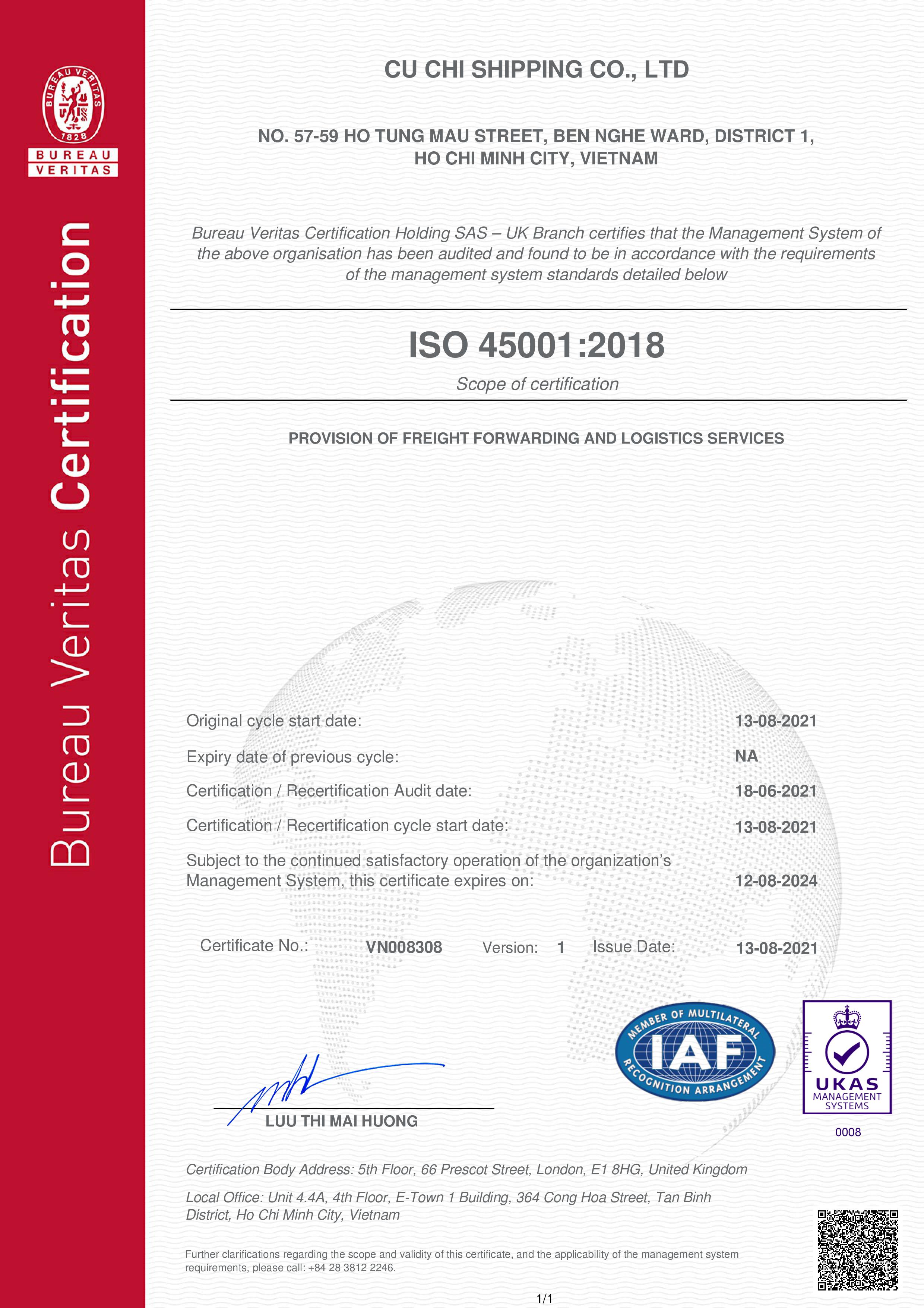 CSC is an ISO-certified services provider that compliance with Health, Safety ISO 45001:2018. It was audited by BVC-BUREAU VERITAS. We commit:
To propagandize all CSC people deeply understanding the safety in working place, it is considered to be one of the most important businesses in our company activities and it is also the liability of each CSC's people.
To comply with all safety stipulations/regulations/standards of Vietnam and International Standards in order to assure utmost safety in our daily businesses.
To upgrade our facilities, expertise our people to reduce into zero risks to meet our clients and authorities requirements.
To define the risks then prevent and reduce risks, illness to save life, properties in our daily activities. To create a safety environmental business.
To apply synchronically ISO 45001:2018 with other systems like ISO9001-2015, ISO14001-2004 to bring highest productivity to CSC business.