Ship Agency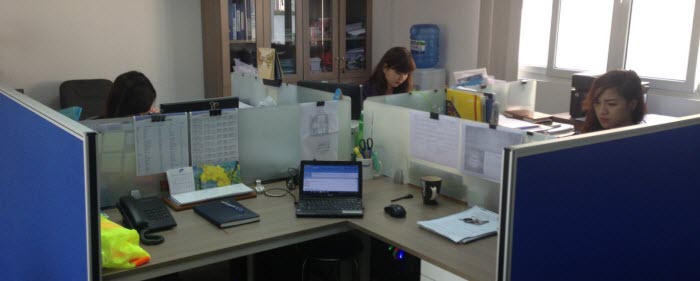 Many ship owners and operators want to work more efficiently with ship agents in Vietnam. CSC employs the Group's experience and expertise to arrange operating license, control and reduce port call related expenses for our customers when operation in Vietnam.
Key services including:
Applying operation license in Vietnam
Port disbursement account (D/A) checking, negotiation and validation
Online access to archived Port D/A data, SOF and cargo details
Immediate statistics/KPI reporting
Centralized accounting/billing
Documentation storage
Following are detailed procedures:
a- Before Ship Arrival:
Receiving information from Ship-Owner regarding: Ship's particulars, ETA, Number of Sailor, Passengers…
Updating ship's schedule and volume of cargo need to be discharged/ loaded, contacting with the port for arranging berth/Jetty, cranes ready for the vessel.
Contacting with Pilot to know tidal time suitable for the vessel get alongside the berth.
After receiving berth's confirmation the Port, sending berth prospect to Ship-owner/Captain and other related Parties such as: Port Authorities, Immigration office, Customs Office, Quarantine service…
Email/Fax Notice of Arrival, Affirmation letter, Pilot assignment letter, Tug Boat requirement to concerned Parties such as: Port Authorities, Immigration office, Quarantine services, Port office, Pilot office.
Declaration the ship situation to Immigration office to get shore-pass for ship's crew and passengers.
Getting cargo manifest from the vessel then submit to customs office for stamping.
Arranging cargo tally/survey – if any.
Arranging plan for Discharging/Loading cargo with the Port, sending Notice of Arrival to Consignees.
Preparing necessary document for the vessel such as: General declaration sheet, Shore-pass…
Sending discharge list/ load list/ Loading instruction/ reefer list/ DG list… to the Port, Ship-owner and/or other sharing slot carriers.
Make list of ship's crew sign on/off to arrange car for pick up.
Checking food/cargo need to be supplied then inform to the ship for receiving.
b. Ship arrival
Be on board to get following documents:
Arrival condition
Crew list
Port of Call
Port clearance
Crew Currency
Crew Personal effect
Bonded store & Ship's Store
Nil list
Quarantine declaration sheet
Exchange information with Captain regarding ETD, Volume of cargo discharge/load, assist captain if any additional requirement.
Contact with port controller to know discharging/loading capacity is being performance then calculating exact time for vessel departing the port. In case if there is any changing of ETD, it needs to be informed to Port authorities, Pilot, Port office to adjust the schedule.
Prepare all needed documents: Mate receipt, Cargo manifest, Statement of Facts, Letter of Authorization to sign Bill of Lading, etc.
Providing ship's chandler services to the ship like: Fresh water, garbage dumping…
Follow up and supply timely demand of ship's crew like: shore-pass, medicine, food…
At least one hour before the vessel departs, checking and make sure all crews/ Passengers be already on board then liaise with Pilot for sailing vessel to Pilot station.
c. After Ship departure
Getting cargo/ container list was loaded on board, create bayplan then send to ship-owner, customs office.
Report to Ship-Owner in details time of vessel arrival/departure the port, time of loading/discharging, quantity of cargo loading/discharging, status of FO, DO, FW, BLST of the vessel when arrival and departure.
Sending departure report and cargo document to ship-owner.
d. Documents for concerned duties Parties
Port Authority: Last port clearance, Departure declaration sheet, Departure crew list, Arrival declaration sheet, Arrival crew list, Port of call.
Quarantine Service: Quarantine service declaration sheet, Arrival/departure declaration sheet, Crew list, Port of call.
Immigration: Arrival/Departure declaration sheet, Crew list, Port of call, Nil list.
Customs: Arrival/departure declaration sheet, crew list, Crew effect declaration, crew currency declaration, Port of call, Nil list, Bond store, Ship store.