Bunker Fuels
With long coast and many ports locating along the country there are a lot of local ship and international ship calling at these ports. With our strong market relationships, trusted suppliers, reliable up-to-date information, CSC Bunker Fuels is your bunkers focal point for your nominations and deliveries throughout Vietnam.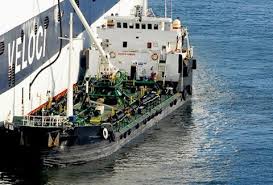 CSC is an ISO 9001-2008 certified company with a strong target on business excellence, quality control and strict supplier auditing procedures. We have developed strong relationships with trustworthy suppliers nationwide, enabling us to offer competitive prices.
Everything CSC does is in strict adhesion to the CSC Code of Ethics and Compliance policy. We stance against bribery or any other deviation from the highest ethical standards is one of the factors that has led us being appointed for a number of famous international organizations.